Chapter 5


Status
Volume
1
Release
Nov 3, 2011 (Translated)
Pages
31
Chronology
Previous Chapter
Chapter 4
Next Chapter
Chapter 5.5
After
Ryouma
saw
Izumi's
naked body it seems that he can't suppress his desire, but
Shougo
comes and stops him. The next day Ryouma feels really guilty about what he did to Izumi and decides to go to his school and apologize.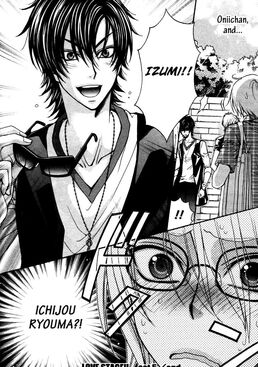 Ad blocker interference detected!
Wikia is a free-to-use site that makes money from advertising. We have a modified experience for viewers using ad blockers

Wikia is not accessible if you've made further modifications. Remove the custom ad blocker rule(s) and the page will load as expected.